An exciting competition across Bristol to inspire and equip young people to take action for climate and social justice.
An exciting competition across Bristol to inspire and equip young people to take action for climate and social justice.
An exciting competition across greater Bristol to inspire and equip more young people to take action in their school, college and neighbourhood for climate and social justice, and amplify their work through awards and public recognition
Register for our 2023 competition
Congratulations to all our 2022 competition winners! The winners were revealed at an Awards ceremony at Bristol Beacon on 30th June.
Out of 54 schools and youth groups who requested the Groundbreakers Action Pack, eight projects were awarded for Innovation and Impact by Deputy Mayor, Councillor Asher Craig and Simi Pam from Bristol Bears. Simi and campaigner Fahma Mohamed gave empowering speeches, encouraging the young winners to continue to use their voices to bring about change, despite the challenges they may face.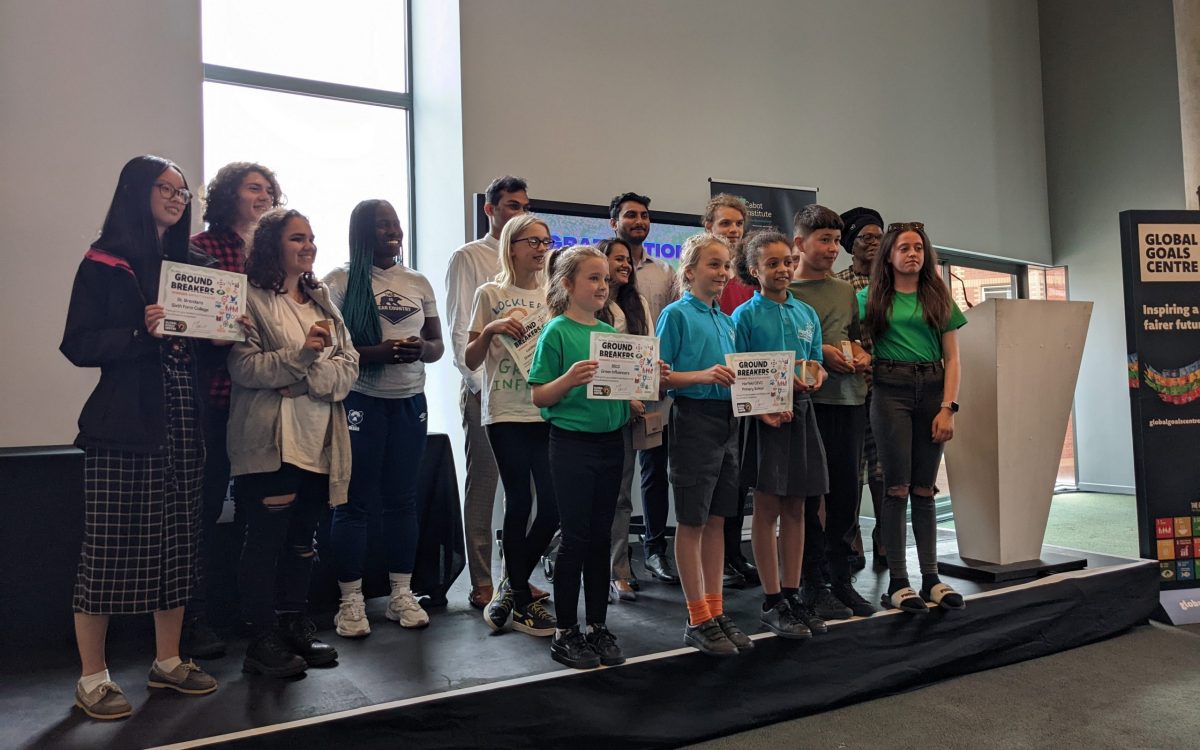 Innovation Award
Age 7-11: Horfield Primary School for involving the whole school in researching renewable energy options, reducing litter and writing and recording a song as a way to spread their eco message beyond the school. Watch here.
Age 11-16: BS13 Green Influencers who imaginatively addressed the litter problem in their neighbourhood to try and change attitudes and behaviours of people beyond the group. Join in!
Age 16-25: University of Bristol's SDG 12 Squad for addressing fast fashion by tackling it at all levels. They worked directly with a leading fashion brand that is not caring for its workers or for the environment and are looking to spread its message to consumers.
Impact and Reach Award
Age 7-11: Freedom Kids Podcast for their podcasts on green issues, health and social justice. Listen here
Age 11-16: St Mary Redcliffe and Temple School Eco Club for their clear aim of installing solar panels on their school roof and for mobilising the whole school and challenging senior leaders. The award also recognised their use of a song to engage people across and beyond the school.
Age 16-25: St Brendan's College Eco Club for their positive direct action through the transformation of their college grounds to promote biodiversity and wellbeing.
Special Recognition Award
40th Bristol Guides for making and distributing Happy Boxes in their street to help the health and wellbeing of their neighbours.
Lockleaze Green Influencers for working to reduce litter in their neighbourhood. They want to raise money for more bins and to share their ideas with others. Join in!
———————————
The winning projects will be given mentoring to increase their impact, and their ideas will be on posters across the city later this year.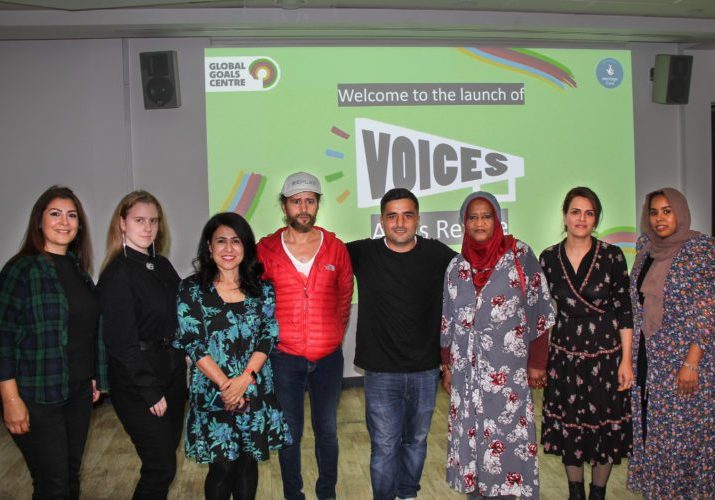 Voices: Art is Refuge
Celebrating the work and creative resilience of Bristol-based artists from the refugee and migrant community.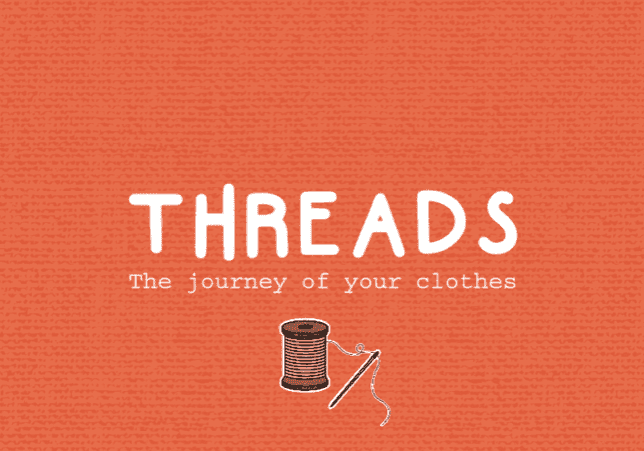 Threads Game
Our interactive game takes you on a journey that reveals the impact of fast fashion on people and planet.
Explore a selection of free science teaching resources for educators.