Fast Fashion Youth Design Challenges
A competition challenging young people to design interactive fast fashion resources.
Fast Fashion Youth Design Challenges
A competition challenging young people to design interactive fast fashion resources.
In summer 2020 we challenged young people to design an interactive space for people to learn about the impacts of the fashion industry on people and planet, and find positive ways to respond. The winners, Esme Green, Zach Platt and Martha Pykett came up with some fabulous ideas – including a climbing wall where you find a new fact as you climb; a giant hamster wheel that shows how much water is being used to produce a pair of jeans; a glass floor that lights up with inspiring messages; and a design-a-patch 3D printer to mend clothing to reduce waste. Five young people also received Highly Commended for their designs, including this interactive wheel by Olivia Ellis.
Elements of the winning designs will be included in the actual Global Goals Centre.
The Youth Design Challenges, sponsored by the Steve Sinnott Foundation, were run across the city region with 44 young people aged 8-19 by the Global Goals Centre Education Lead, a researcher from UWE Education Dept and a creative designer, with the aim of reducing eco-anxiety in young people and inspiring them towards a greener, fairer future.
The young people expressed anger and anxiety at the current climate crisis but, whilst they knew a lot about plastics and air quality, they were genuinely surprised by the impact the fashion industry has – producing 10% of global carbon emissions, using 1.5 trillion gallons of water and releasing toxic waste into waterways, as well as poor working conditions in many factories.
The winners of the Youth Design Challenges were unveiled at an Awards ceremony on 23rd November hosted by Mayor of Bristol, Marvin Rees. Mya-Rose Craig, otherwise known as Birdgirl, who is Patron of the Global Goals Centre, gave the keynote speech, and the Lord mayor, Cllr Jos Clark concluded the ceremony. Peaches Golding OBE, Lord Lieutenant of Bristol, was also in attendance.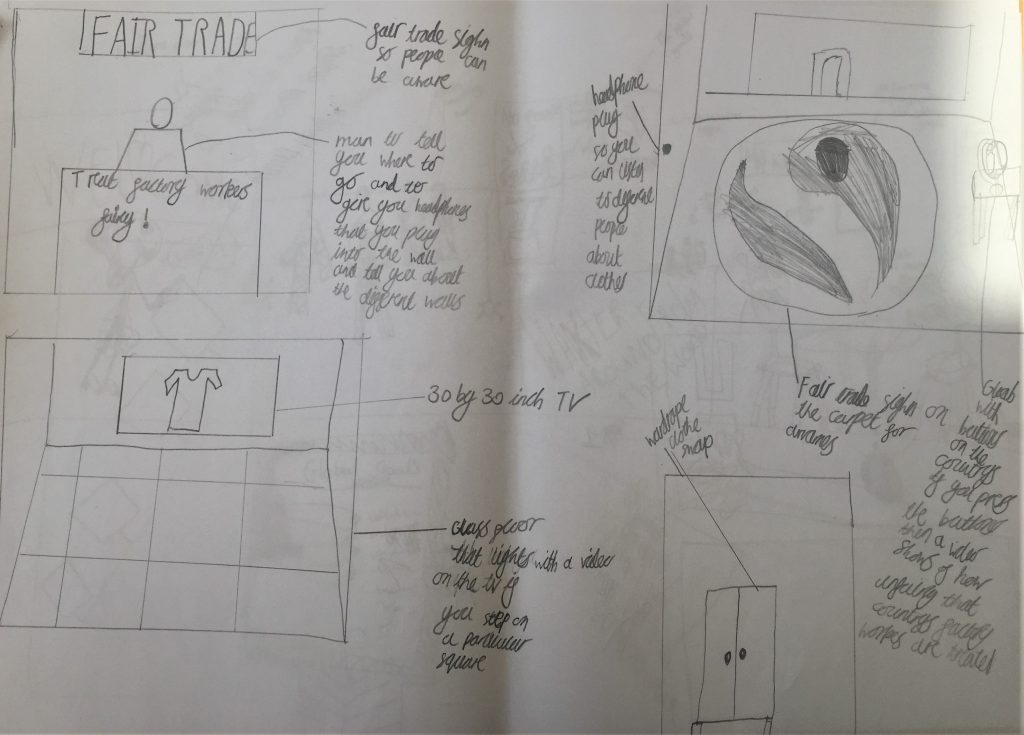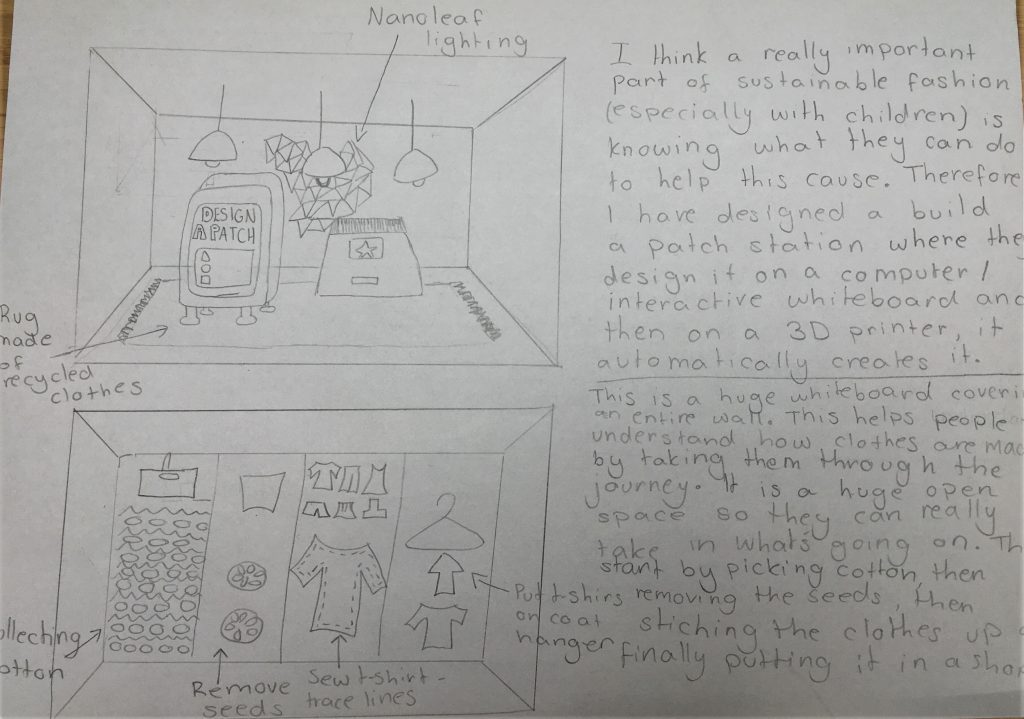 The Fashion immersive experience is being created as part of the Global Goals Centre, with partners from Fashion Revolution, Labour Behind the Label, UWE and Race Equality in Education group. Through a fun and creative space, school children and the public can discover the social and environmental impacts of fast fashion and be inspired to help bring positive change to the industry and get more from our clothes. Creative agencies will be invited to design the space, using some of the ideas from the Youth Challenges, in a mix of physical and virtual content.
'We need to hear the voices of young people because I think when you're young it's very easy to feel like people aren't really listening or they don't really care about what you have to say…a lot of the time they have the best ideas, they are the most innovative, the most clever, the most outside the box. I'm very excited for the future of the Global Goals Centre, I'm very excited for all of the young people that it's going to educate and I'm very excited for the future of the planet too'.

Mya-Rose Craig in her speech celebrated the contributions of young people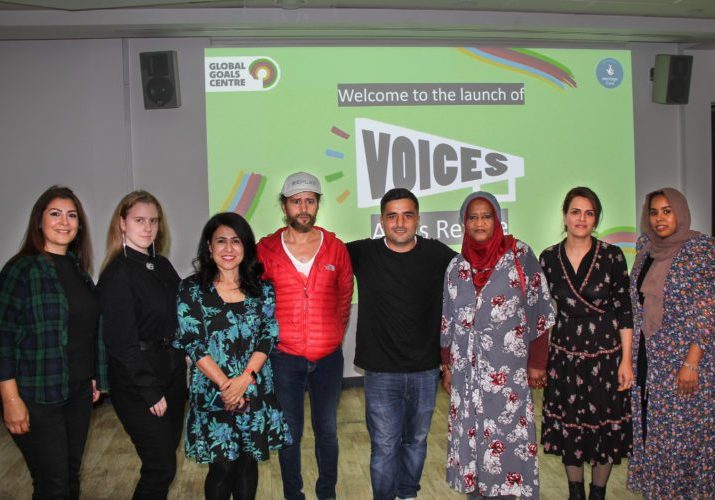 Voices: Art is Refuge
Celebrating the work and creative resilience of Bristol-based artists from the refugee and migrant community.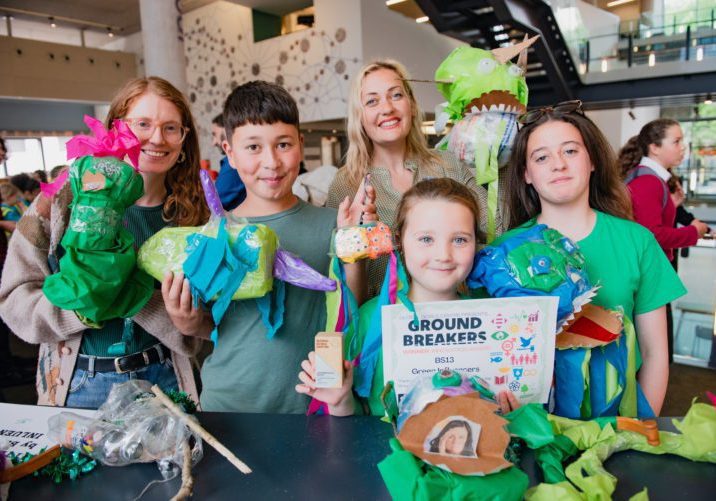 Groundbreakers
An exciting competition across Bristol to inspire and equip young people to take action for climate and social justice.
Explore a selection of free science teaching resources for educators.