For Educators

For Students
World's Largest Lesson introduced by Serena Williams
Hear all about the mission of The World's Largest Lesson introduced by tennis legend and sustainability champion Serena Williams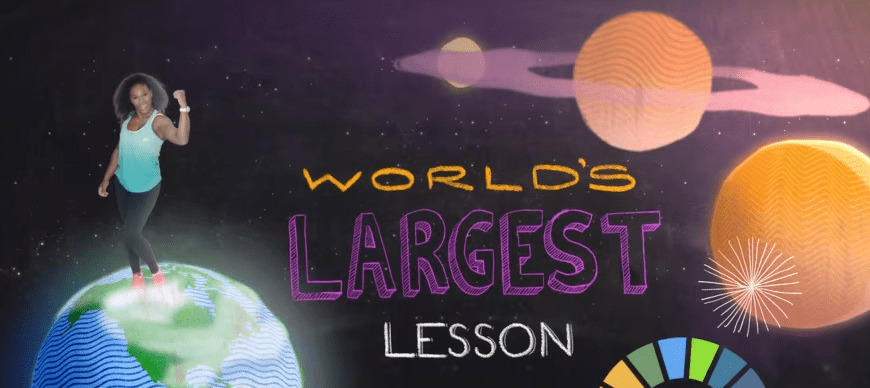 About this resource
In under 7 minutes learn why sustainability is needed and how we have the superpowers to enable all life on earth to have happy and healthy lives way into the future. You'll also be introduced to the United Nations and their 17 Sustainable Development Goals.
Why we recommend this resource
This is an accessible video that takes you through why sustainability is both needed and important, introduces the United Nations Sustainable Development Goals, shares ideas for actions you can take to do your part and inspires innovation all whilst being fun and engaging!
Goals met by this resource
Join our mailing list
If you would like to join our mailing list to get the latest updates about our work, please complete and submit the form below.