Practical Action STEM Teaching Resources
Free STEM resources to engage and inspire primary and secondary children to tackle real world issues.
Climate, Education, Nature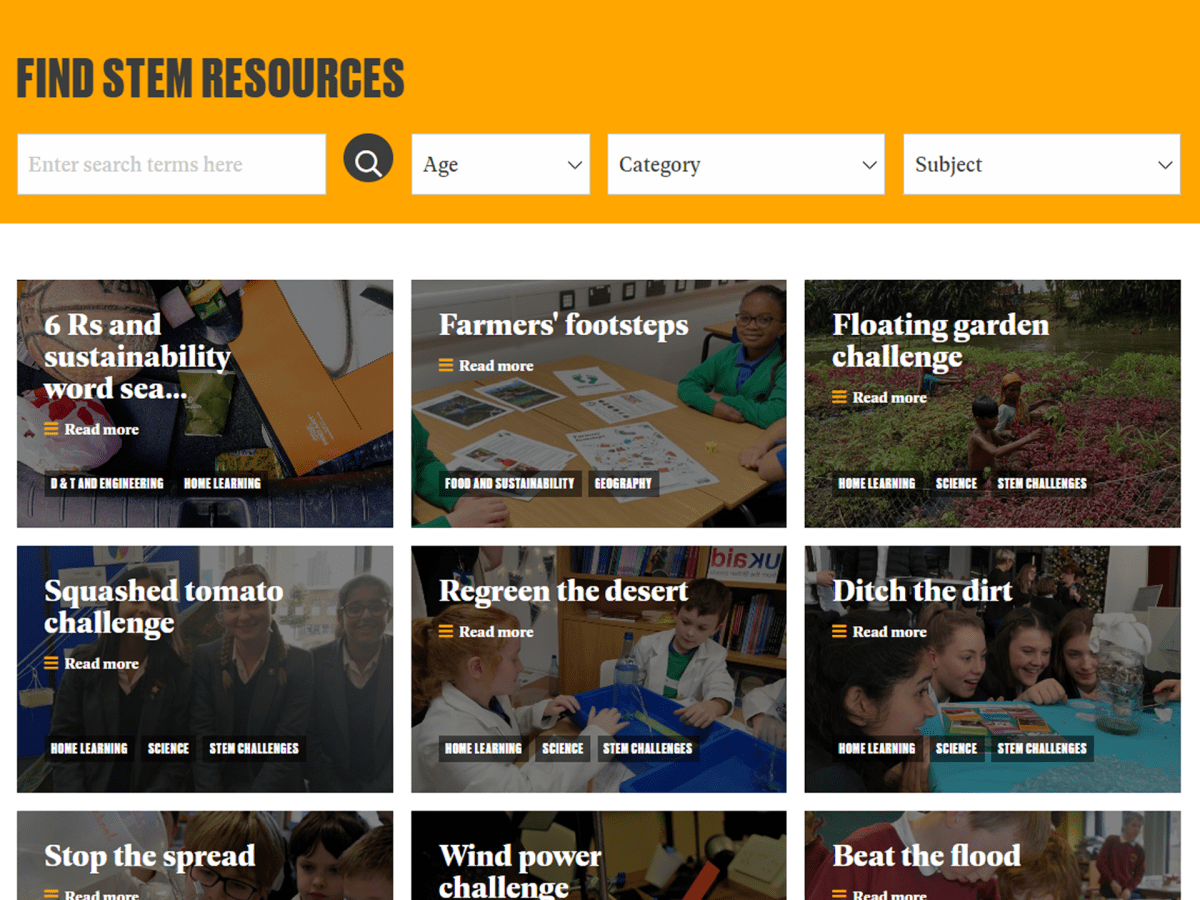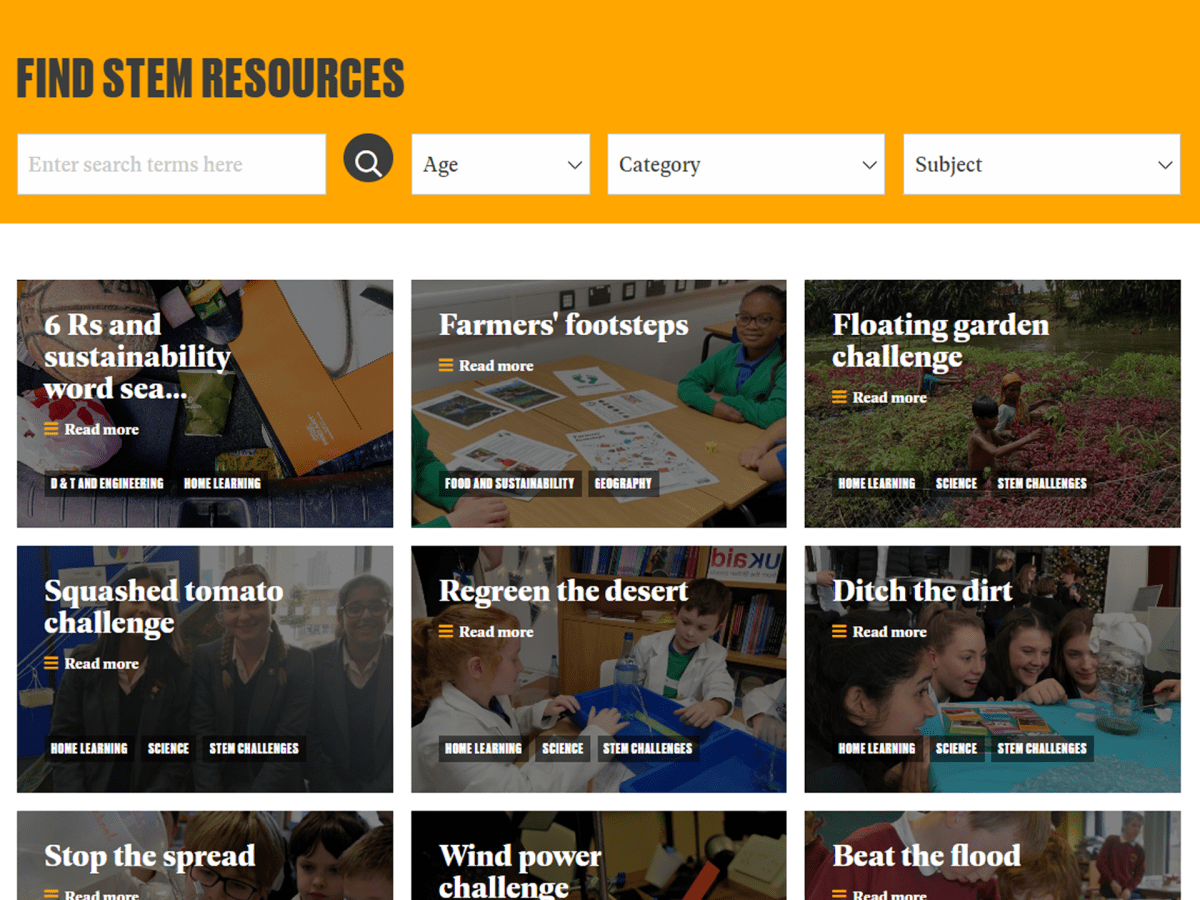 Practical Action STEM Teaching Resources
Climate, Education, Nature
About this resource
Looking for engaging resources that will inspire your class? Practical Action have a huge range of free science, technology, engineering and mathematics (STEM) resources that closely link to the UK curriculum and are ideal for primary and secondary aged children. Engage your class in a range of real world issues from climate change and renewable energy to food security and disaster preparedness.
Whether your children are developing a floating garden, designing a hand-washing station or reusing plastic for enterprise, we assure you they will love developing their own ingenious solution to a real world problem.

Practical Action
Why we recommend this resource
These ready-to-use resources are suitable for primary or secondary level lessons or extra-curricular science clubs with STEM challenges providing students with opportunities to gain CREST awards. All of these materials are set within a strong global context and have clear links to the UN sustainable development goals.
Was this resource useful?
Good job! Please give your positive feedback
How could we improve this post? Please help us.
Goals met by this resource