About this resource
This is a comprehensive guide for companies to take steps to address Goal 13 – Climate action. This starts with deciding which parts of your business to include in your measurements, identifying sources of emissions, collecting data on your emissions, calculating your carbon footprint and setting up an action plan to reduce your footprint.
Why we recommend this resource
This is an easy to follow guide that is applicable to many industries and companies of all sizes to help businesses and organisations calculate their carbon footprint and take action to reduce it. This action can also be used towards recognised certifications from accredited bodies such as the Carbon Trust and international standards organisation that will help in marketing your company as a sustainable organisation – an increasingly popular value among consumers.
Goals met by this resource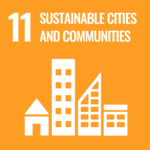 Make cities and human settlements inclusive, safe, resilient and sustainable.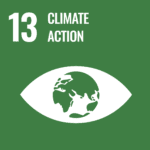 Take urgent action to combat climate change and its impacts.
Join our mailing list
If you would like to join our mailing list to get the latest updates about our work, please complete and submit the form below.