Lesson plans from The Eden Project
Free lesson plans for primary and secondary students covering everything from biology to design.


Lesson plans from The Eden Project
About this resource
Home to the world's largest indoor rainforest, the Eden Project has been described as the 'best classroom in the world'. Now, with their free educational resources, you can recreate the magic of Eden wherever you are! These ready-to-use lessons cover a range of subjects from biology to art and are all about inspiring and educating young people so that they can better understand the natural world and their role in shaping its future.
Why we recommend this resource
Since the Eden Project was established over twenty years ago, they have placed education at the heart of everything they do. Alongside their established school, apprenticeship and degree programmes, they offer a wide range of ready-to-go curriculum and lesson plans for primary and secondary school classes that aim to provide unforgettable learning experiences. With lessons ranging from crafting shelters and magic potions, to exploring organisms and ecosystems, these teaching resources are an excellent way to get students excited about the natural world.
Was this resource useful?
Good job! Please give your positive feedback
How could we improve this post? Please help us.
Goals met by this resource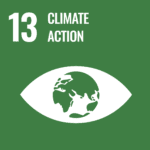 Take urgent action to combat climate change and its impacts.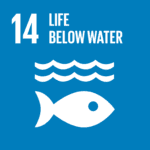 Conserve and sustainably use the oceans, seas and marine resources for sustainable development.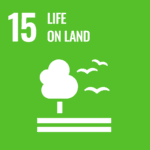 Protect, restore and promote sustainable use of terrestrial ecosystems, sustainably manage forests, combat desertification, and halt and reverse land degradation and halt biodiversity loss.